From apartment buildings to family homes, we understand the particular needs of residential building. The Pure Construction team work on projects of all sizes, from single building refurbishments to large-scale new build developments. Our expert project management, attention to detail and experienced construction crews make your projects run smoothly, bringing your build in on time and within budget.
Our experienced in-house team and roster of specialist subcontractors work together to make sure all our projects go smoothly. As we can draw on specialist skillsets when we need them, we are able to bring in our projects on time and in budget even when there are unusual elements to the build. As an example, we have provided bespoke joinery services as a subcontractor on a new build project and repaired fire damage in a recently built apartment building with severe damage as well as working on ground-up construction projects.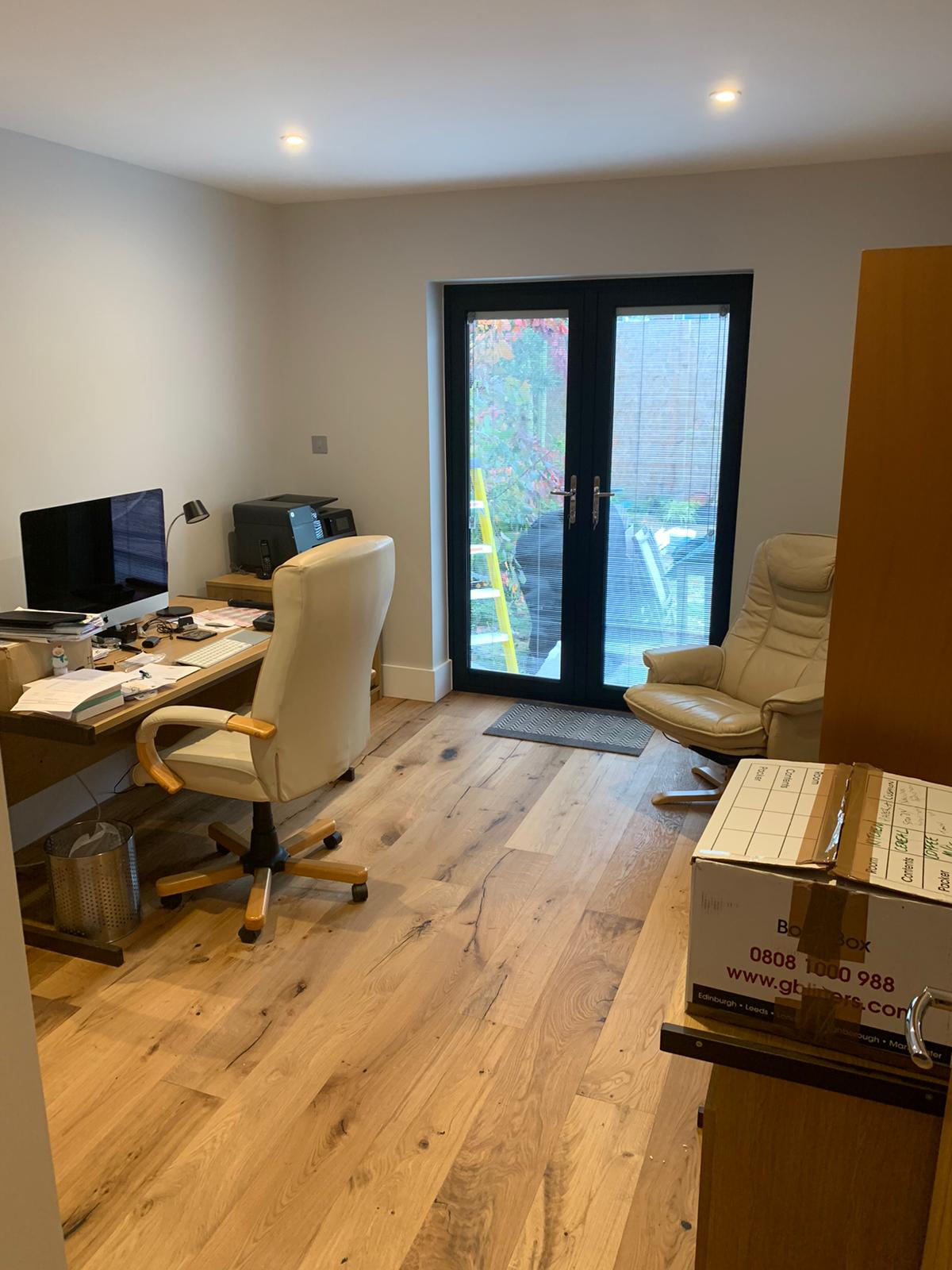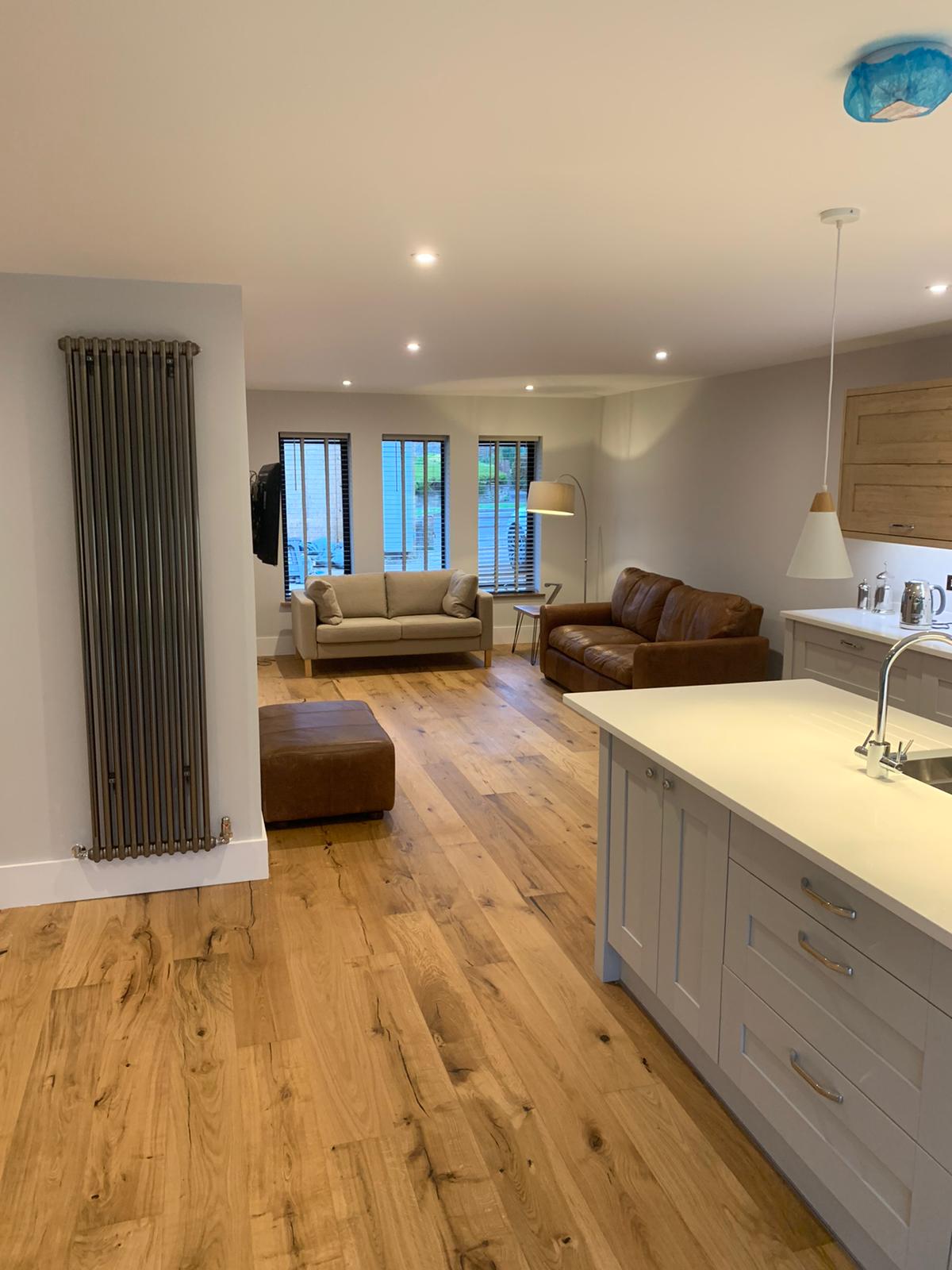 Accustomed to working as part of a larger team, we are adept at scheduling our work to fit in with other elements of the construction process. We work hard to ensure that any challenging conditions, such as limited access or limitations to working hours, are overcome without impacting the client, the schedule or the budget.
Residential properties and new builds are legally required to meet certain standards, including health and safety regulations, fire safety and structural standards. Pure Construction can make your build easy, safe and compliant while also meeting your unique residential or business needs. Accessibility is one of our specialisations, so we can make sure that your property, whether residential, commercial or industrial, meets the needs of your future customers and tenants as well as minimum legal requirements.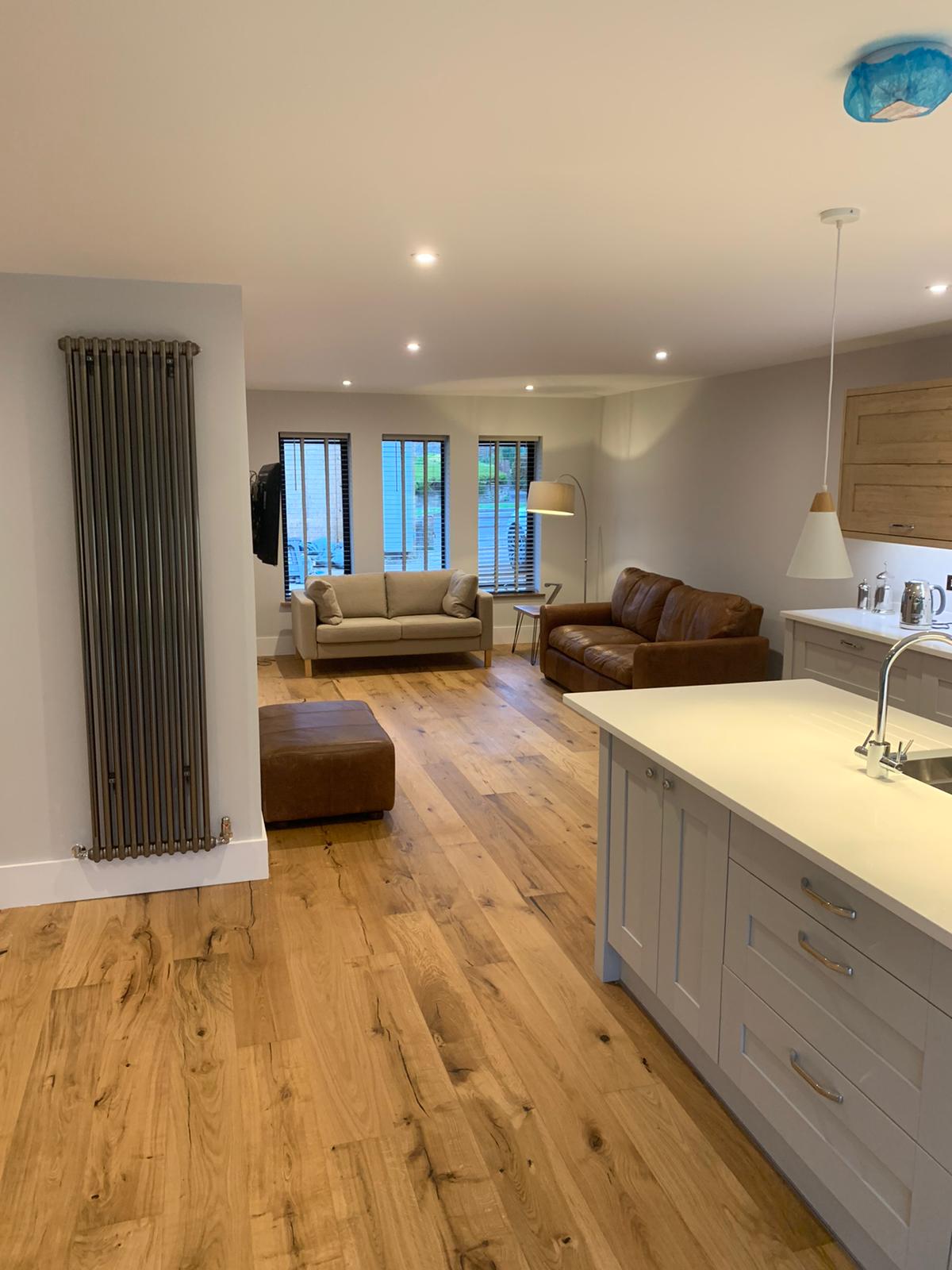 Our Residential / New Build Projects